Koreografi på Stedet (Choreography in Place) (2015-18) is a mapping concept in cooperation with visual artist Maj Horn.
We explore how poetic directions in the shape of words, illustrations, poems and choreography can help create bodily experience of places and how these experiences can be mapped. Below are descriptions of three projects we have done
City of Esbjerg:
We received support from Lauritzen Fonden for an artistic project with students from a 7th grade of Urban Skolen in Esbjerg from august 2017 until may 2018. The purpose of the project was to embody their own and each other's personal narratives of how public and private spaces are connected in the city of Esbjerg. For that purpose Maj and I gave them various choreographic, visual artistic and landscape architectural tools. Below are photos from the last day's showing.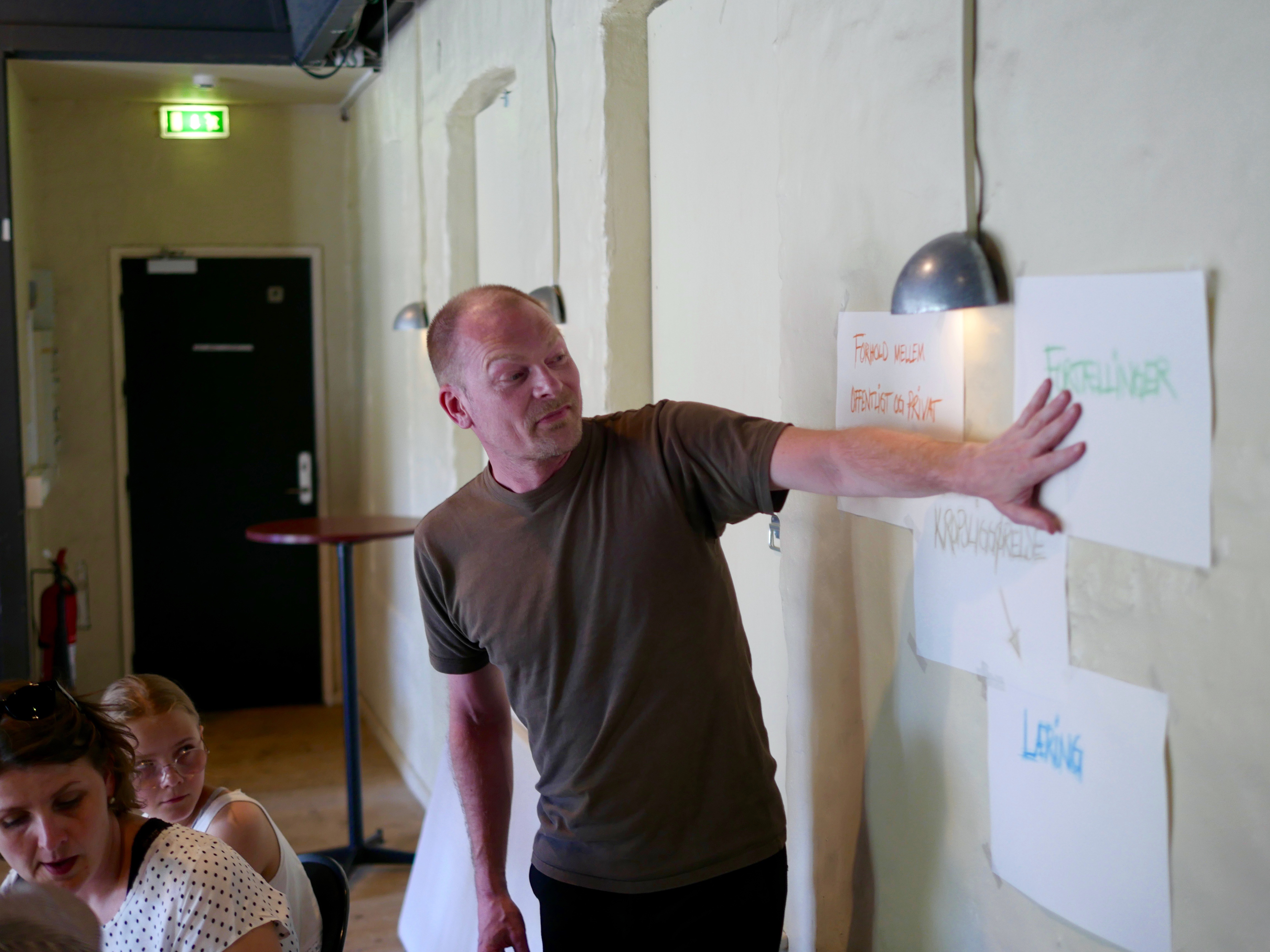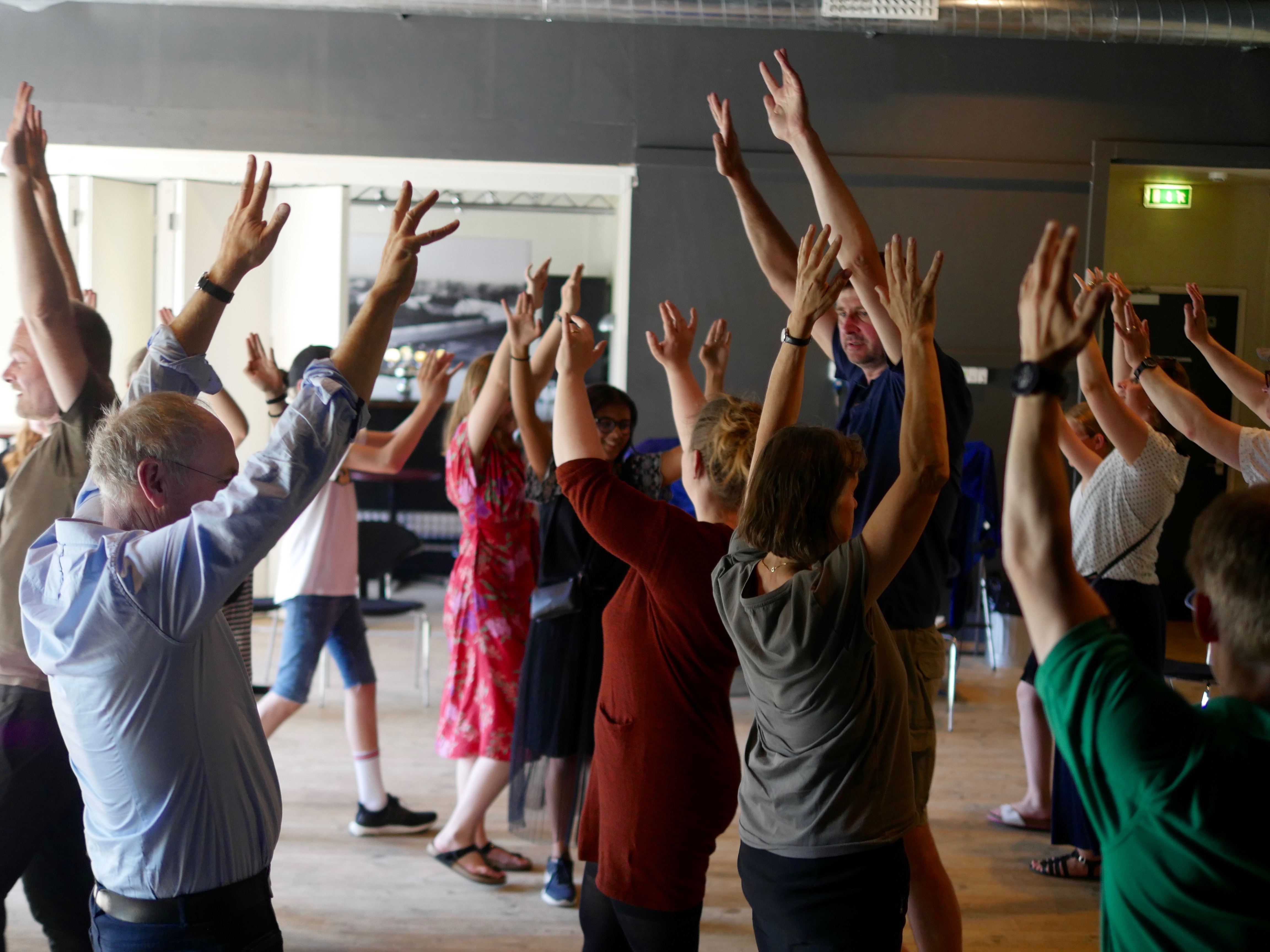 The students developed various ways of communicating their experiences:
A group of students made a blindfold walk through the city, to enhance the other senses of the body. Photos by Eduardo Abrantes:
Some students made films:
Some made photos: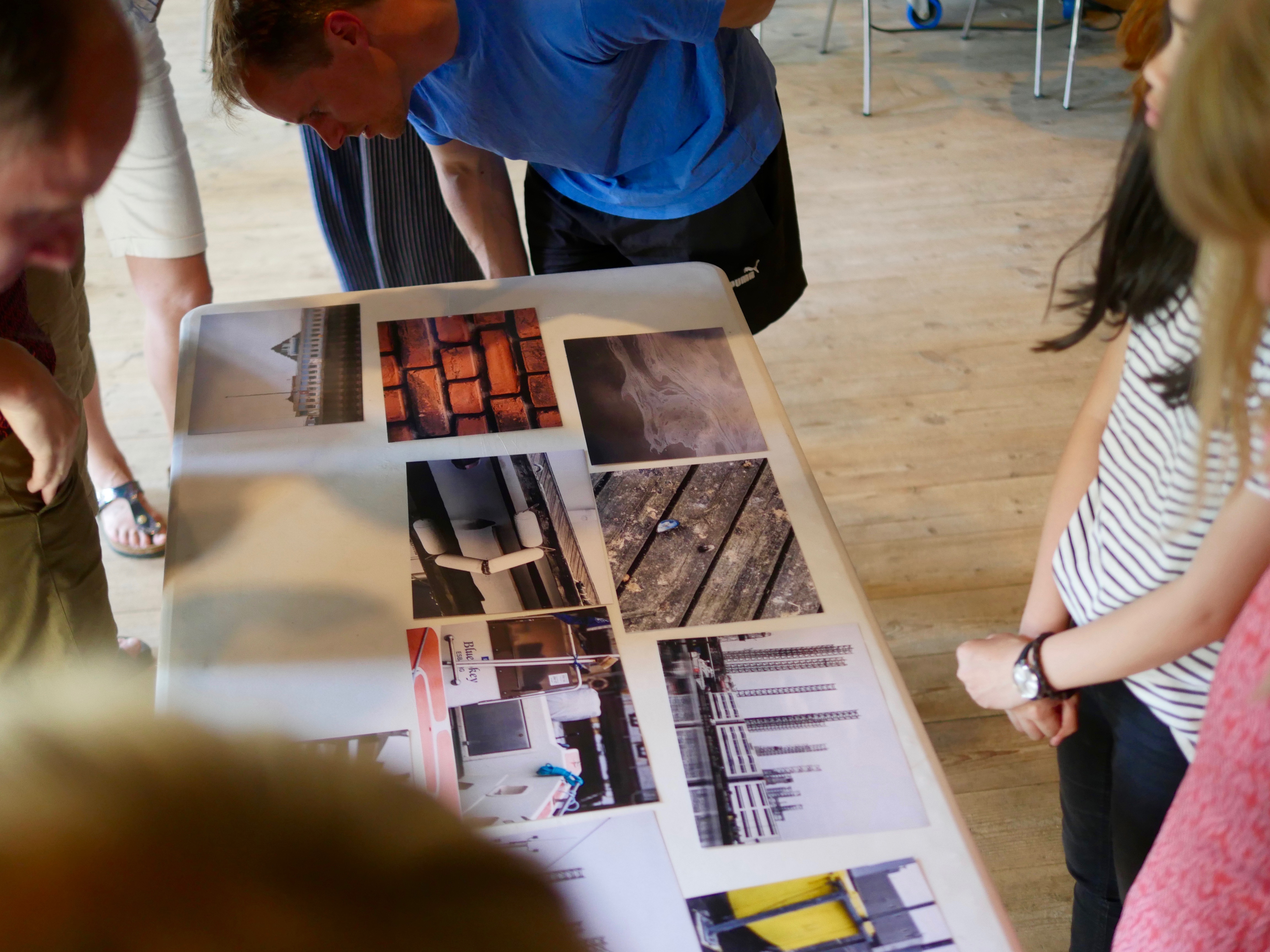 A group of students made a walk through the city guided by the sense of hearing:
Site Specificity:
We have done guest lectures at University of Copenhagen at the course Site Specificity by Karen Vedel. We explored an 'empty' construction area:
Poetic Walk:
We performed at Spire Festival 2015 as an exploration of meetings between bodies and other social elements. We did a walk through the surroundings following our poetic map: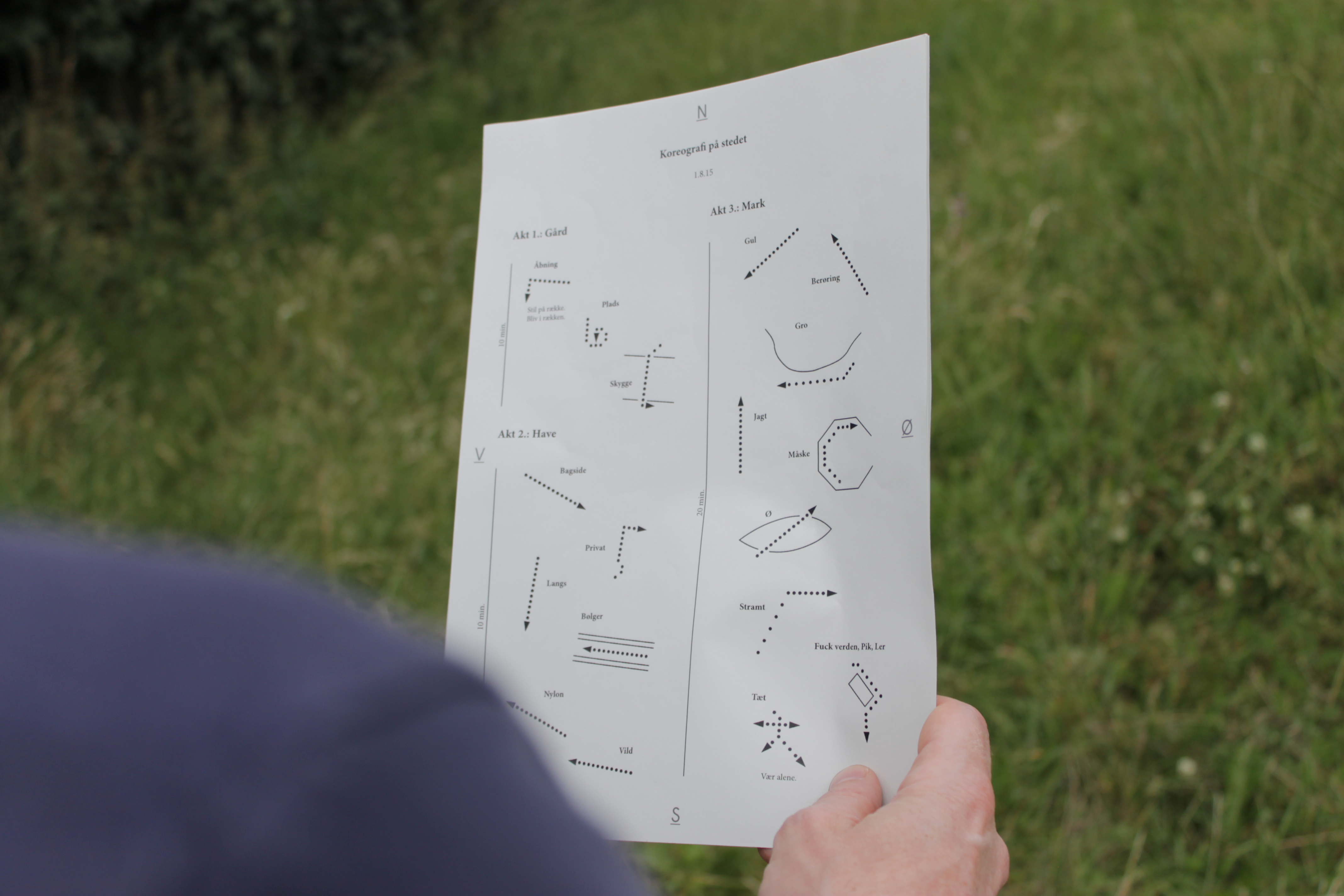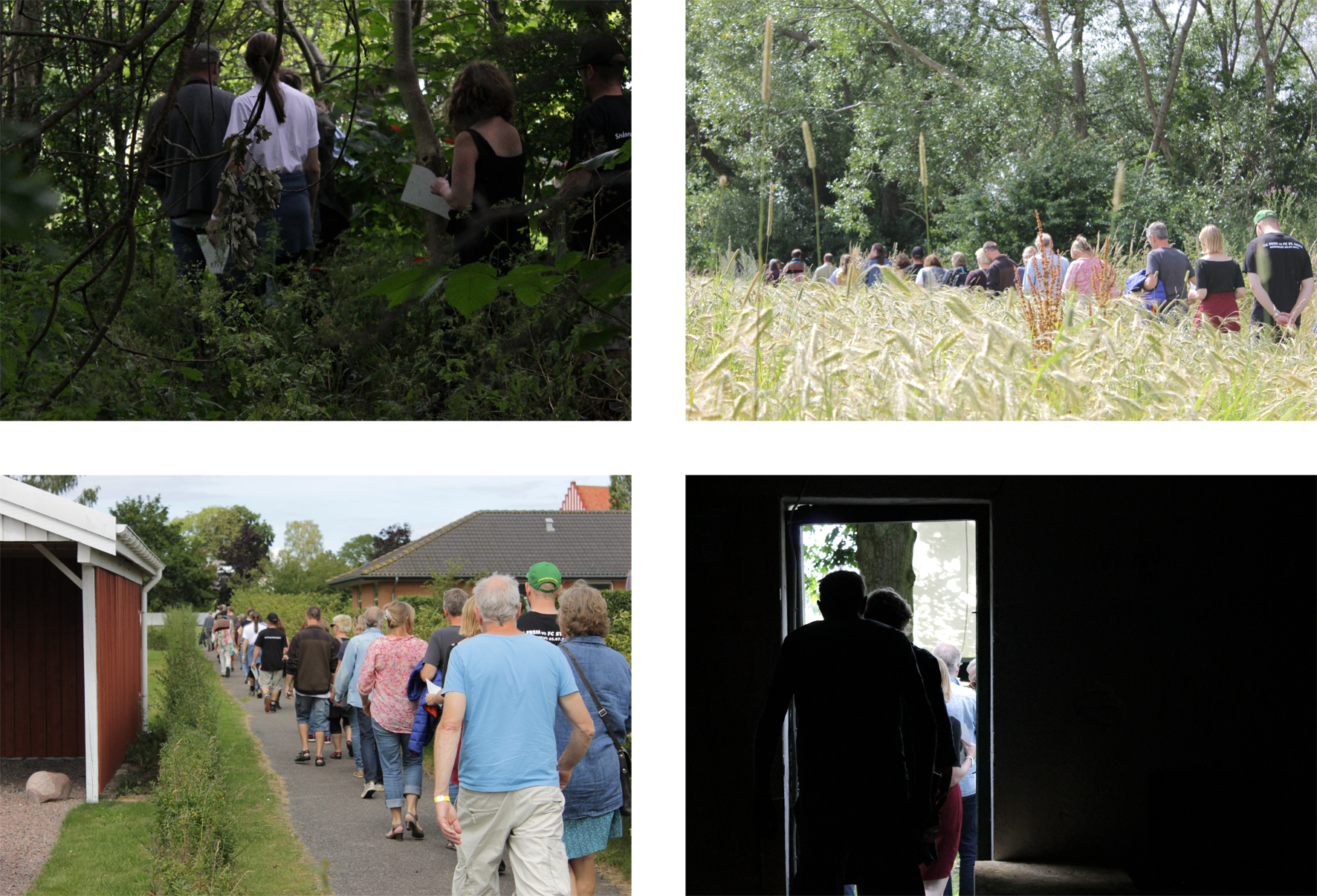 Supported by: Lauritzen Fonden, University of Copenhagen and Spire Festival