My art investigates how daydreams connect my body, other forms and landscapes.
My love and care for the overlooked and marginalized, the abject, is the fuel of my creation. When the abject reveals its beauty, the predictable and dominant loosens its grip. I seek to embody this newfound beauty through choreography, mapping, film and model building.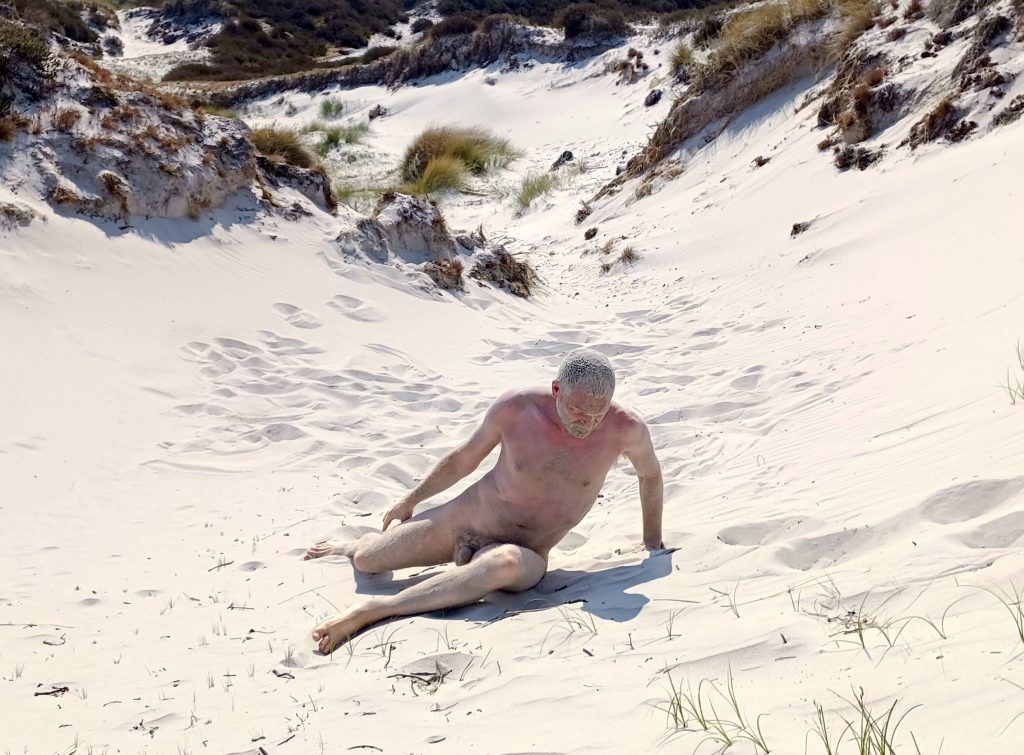 "Abjection is a concept in critical theory referring to becoming cast off and separated from norms and rules, especially on the scale of society and morality, (Wikipedia)"

"THE ABJECT, abjection (Kristeva): Our reaction (horror, vomit) to a threatened breakdown in meaning caused by the loss of the distinction between subject and object or between self and other, (https://cla.purdue.edu/academic)"
I am a dancer and choreographer from The Danish National School of Performing Arts and has since 1994 worked freelance in dance/theatre/workshop productions in Denmark and abroad.
I consider myself genderfluid and from 2001-07 I was active in the performance group of the gender political association dunst. In 2018 I wrote the article dunst 2001-07 Aesthetics of Abjection published in Peripeti, a magazine for dramaturgical studies.
In 2014 I became a landscape architect (cand.hort.arch) specialising in relations between movement, space and time. Since 2015 I have worked as arts- and architectural educator. In 2020 I was coauthor of the article It's all about art and in 2021 A Microtopia of Arts Education.
Since spring 2020 I have been an active member of Cirkusbygningen i Sandvig – an art- and community centre in Northern Bornholm. In 2021 I became a board member. During this period I have coordinated various events together with the other board members to support and build up the artistic and cultural community on Bornholm, mainly northern Bornholm.