Vejret nu (The weather now) (2018) is a show by Maja Gry where we recall the darker aspects of Per Højholt's nature poetry. Each artist shows different sides of him. In this way his ambiguous and contradictory relationship with nature is expressed.
We performed April 2018 in Teaterhuset, Copenhagen, May 2018 in KVUC, Copenhagen, November 2nd in Esbjerg Gymnasium and November 16th in Poesiens Hus, Copenhagen. Links for more info: Esbjerg. Copenhagen.
Linh Le and I are working together as dancers and choreographers. We decided early to be one person expressing each our side of Per Højholt as a way to work with the contradiction in his view on nature. For each performance we develop this relationship and in this sense the show is different every night.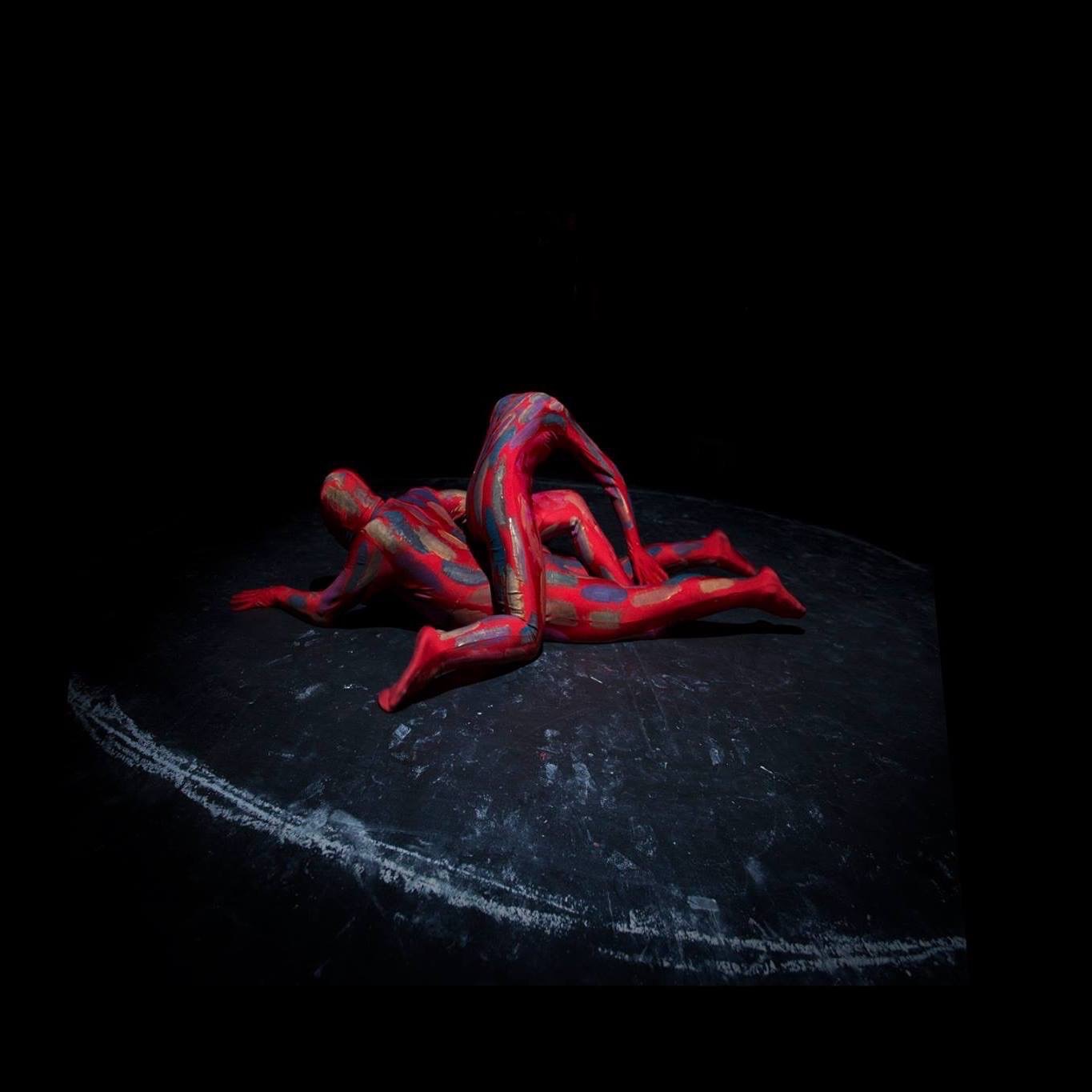 In general the show is very playful and like that it changes every time we perform: it evolves around the music, that is inspired by Per Højholt's love for Jazz, Punk-Rock and loop music and opens up for a lot of improvising. The music is available here. In the video below Linh Le and I are improvising in body suits covering the whole body and face. The suits are masking our humanity and bringing out our inner animals.
Besides the show we also offer teaching in how to work artistically with poems and how to integrate nature in artistic work.
Vejret nu is initiated and developed by Maja Gry who also composed the songs. The other participants are Aske Andersen: sound and music, Ida Andreasen: film director, Eirik Lia Hegre: light, Mia-Maja Krumphardt: teaching and PR. Linh Le: dancer/choreographer, Christian Otto Madsen: actor, Sebastian V. Olsen: sound engineer, Johannes Vaht: double bass, Anders Vestergaard. drums. Furthermore Szymon Pimpon Gasiorek: drums, Jeppe Alsgaard Pachai: actor and Lukas Toya: actor were stand-ins for a few shows.
Vejret nu is supported by: Signe Højholt, Gyldendal, Politiken Fonden, DMF, A.P. Møller Fonden and Oticon Fonden.